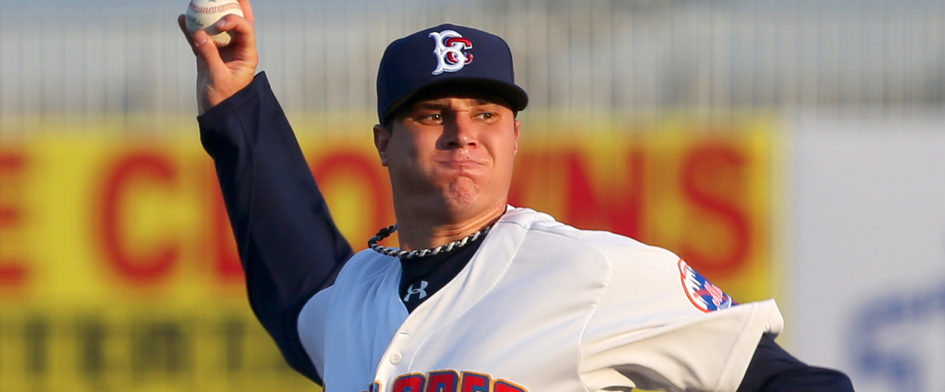 CYCLONES MAULED BY 'CATS, LOSE 5-0
The Cyclones continued their home stand against the Tri-City ValleyCats on Saturday as MCU Park was taken over by a plethora of princesses. With great pitchers on the mound, it came as no surprise that the two were locked in a duel for most of the game.
Unfortunately, the relievers crumbled, and the ValleyCats rallied late to beat the Cyclones 5-0.
Despite the Cyclones and ValleyCats being scoreless for seven innings, Tri-City came close to taking the lead on a few occasions, but Corey Oswalt who was stellar on the mound was able to work out of trouble.
In the top of the second, Oswalt gave up a leadoff triple to Derek Fisher, but during the next at-bat a ball was hit right back to him on the mound. Oswalt was quickly able to throw the ball over to third and get Fisher in a rundown that would end quickly with him being tagged out by Jhoan Ureña.
In the top of the fourth, Fisher was on third once again. He reached earlier in the inning on a leadoff single, and made it to third after stealing second and advancing to third on a bad throw by Adrian Abreu. Oswalt was then able to get consecutive batters to strikeout, and then induce a ground out to end the inning.
In the end, Oswalt would toss 6.0 shutout innings, only giving up three hits, two walks, and struck out six batters.
The ValleyCats would break their scoreless streak of 16.1 innings against the Cyclones with an rbi single off the bat of Jamie Ritchie. Ritchie's single came against Kelly Secrest who entered at the beginning of the eighth to relieve Edioglis Villasmil Ritchie drove in Jason Martin, who reached earlier in the inning on a bunt single.
In the ninth, the ValleyCats would tack on another 3 runs to increase their lead to give themselves plenty of padding. Luis Rengel entered to pitch the top half of the inning, and then after getting one out, began to fall apart. Rengel would give up a triple, hit a batter, then an rbi single, which was all Tom Gamboa needed to see before pulling him and bringing in Juan Urbina.
Unfortunately, things would go from bad to worse as Urbina would give up a two-out three run home run to put Tri-City up by five.
Brooklyn would not get a run across in the bottom of the ninth, and would drop game two of this weekend's three-game set to Tri-City.
The Cyclones have one more game left against the ValleyCats, and with the wild card race red-hot, come down to MCU Park and support the Cyclones as they make their run for the playoffs. Tickets just starts at $10 and can be purchased by visiting the MCU Park box office, by calling 718-507-TIXX, or by making a few clicks right here on BrooklynCyclones.com