SANTA IS COMING

FLEX BOOKS

TOY DRIVE

TEAM STORE SALE

SEASON TICKETS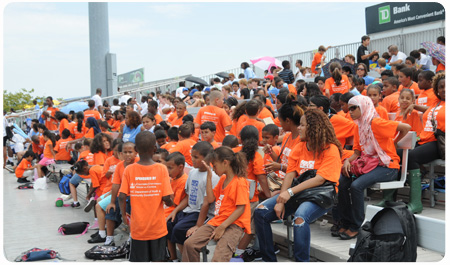 Bringing a group to see a Cyclones game is a unique way to entertain clients, reward employees, or just gather friends and family for a great night out. Schools, camps, businesses, teams, firehouses, police precincts, congregations, family reunions - groups from all walks of life fill the ballpark with a distinctively Brooklyn feel, and help create the most exciting and energetic atmosphere in the Big Apple. Groups also enjoy preferred treatment and exclusive benefits, including discount tickets, free souvenirs for everyone in the group, advance sales, and opportunities to get on the field, or get an autographed team jersey.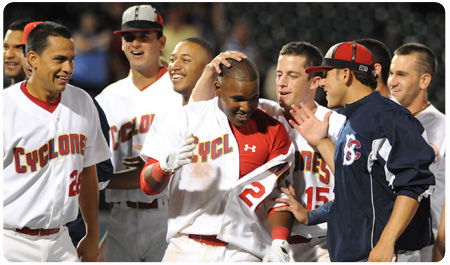 Cyclones tickets are still the hottest in town! With great action on and off the field, there's no better way to spend a summer night. Tickets start at just $9, and there are giveaways, fireworks shows, or special appearances at virtually every single game! Join us every Tuesday, for ThrowBack T-Shirt Tuesday featuring a t-shirt jersey from one of your favorite Cyclones from the past. Thursday is Jersday at MCU Park with the first 3,000 fans in attendance receiving a high-quality replica or alternate jersey. Sunday Funday got even better this year with the addition of Bat Day to an already jam-packed day at the ballpark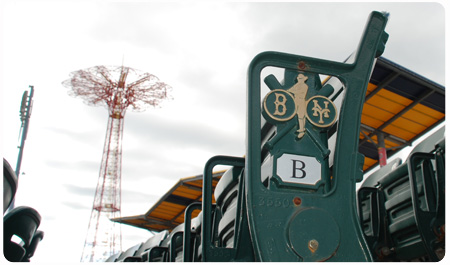 Cyclones Season Tickets are the ultimate plan for the ultimate fan, and 2012 Season Ticket Packages offer more great benefits than ever before! As a Season Ticket Holder, you'll enjoy the best seats at the lowest prices, and get over $500 of savings and exclusive benefits that make you a V.I.P. in the Brooklyn baseball family. New this year, for every seat in your season package, you will receive 12 undated vouchers, each worth $6 each. Use them all at once to buy that sweatshirt in the team store that you've had your eye on, or enjoy a hot dog and a soda each time you come to the ballpark. The choices are endless.
THANK YOU FANS! SEE YOU IN 2014!