Articles from February 2017

The Cyclones are currently looking for hard-working, dedicated workers looking to begin a career in sports. Positions currently available including Ticket Sales, Social Media, Marketing & Promotions and more.

The Brooklyn Cyclones School Fun-Raising program is a great way for students, teachers, parents and faculty to come together and enjoy a night at the ballpark while also raising money for supplies and other programs for your school!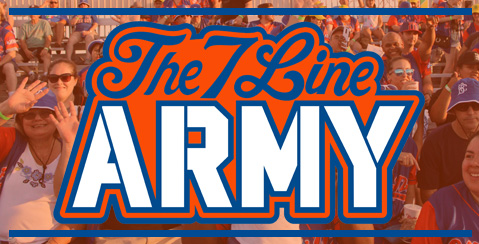 On Saturday, June 24th The 7 Line Army will be heading to Coney Island when the Cyclones take on the Hudson Valley Renegades at 6:00 PM. Their exclusive ticket offer will go on sale Wednesday, February 22nd at Noon.

New for the 2017 season, the Brooklyn Cyclones have added 10 premium nights to the promotional schedule. For these games, the first 5,000 fans in attendance will receive that night's fan giveaway.

The New York Cosmos announced today that MCU Park in Brooklyn will be the new home of the legendary soccer club. The team will host a total of 16 regular season NASL matches at MCU Park this year beginning with the home opener on April 1st.