News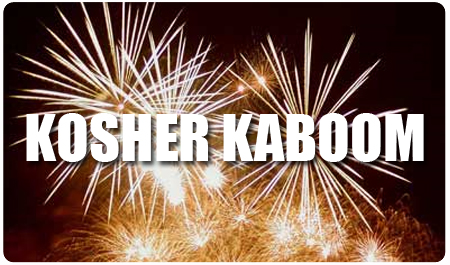 Oy, vey. Is this a great idea, or what?

On Wednesday, September 2nd, the Brooklyn Cyclones will host an unconventional mid-week fireworks show, after the team's 7pm game against the rival Hudson Valley Renegades.
"Traditionally, the Cyclones hold fireworks shows on Friday and Saturday nights," said Cyclones General Manager Steve Cohen. "This year, we have heard from several of our fans who observe the Sabbath that those fireworks dates mean that they are not able to attend. We wanted to create a special night for those fans – and all of our fans – to enjoy yet another spectacular post-game fireworks show."

In the Jewish faith, the Sabbath is a day of rest beginning at sundown on Friday, and lasting for 25 hours. During that time, observers do not partake in several activities, making their participation at Friday and Saturday night Cyclones games difficult, or impossible.

The in-stadium fireworks show launches from the warning track in center field, and fans are invited to stay in their seats, giving them an unbeatable close-up view of the pyrotechnics.

Tickets to the September 2nd game are on sale now at brooklyncyclones.com and 718-507-TIXX, and range from $8 - $16.