News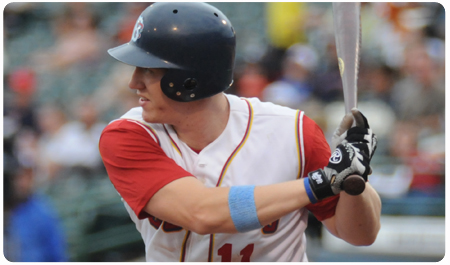 Box Score

Brooklyn and Aberdeen battled through 16 innings on Thursday night, with the IronBirds ultimately walking away with a 1-0 win.

LHP Darin Gorski was brilliant in his first professional start. Gorski -- the Mets' seventh-round pick in the June draft -- allowed just one hit in 6.0 innings, and struck out seven batters. He did not allow a hit until the top of the sixth inning. LHP Lance Hoge followed with 4.0 scoreless innings of his own, allowing four hits and striking out two. LHP Brandon Sage followed with another 4.0 scoreless frames, and RHP Mike Lynn pitched a scoreless 15th, before surrendering the game's lone run on a play at the plate in the 16th.

Brooklyn managed just seven hits in the game. 2B Matt Gaski and 1B Sam Honeck (pictured, by George Napolitano) notched two each, and DH Dock Doyle, LF Alex Gregory, and SS Luis Nieves had one apiece.

The Cyclones' next home game is on Saturday at 6pm, when Brooklyn takes on the Staten Island Yankees. Fans are invited to stay in their seats for a spectacular post-game fireworks show. In addition, the first 2,500 fans will receive a Visor, presented by Pepsi.
Click here to get your tickets, or call 718-507-TIXX