News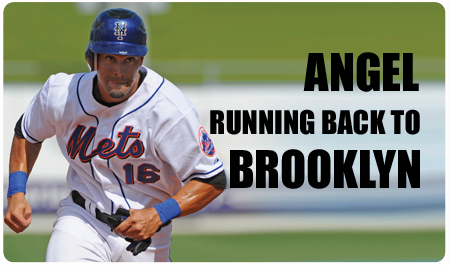 Angel Pagan will be back in Brooklyn again on Sunday, where he was an All-Star and won a league championship in 2001.

Pagan is expected to play the outfield for the Cyclones on Saturday, as he makes his way back to the majors after injuring his shoulder making a spectacular over-the-wall catch against the Dodgers on May 7th in Los Angeles. Pagan drove his shoulder into a folding seat after flipping over a cement wall along the third-base line while catching a pop-up by Andre Ethier. Pagan held on to the ball and stayed in the game for another inning before aggravating the injury on a slide into second base in the third.

Pagan was the centerfielder and leadoff hitter for the 2001 Cyclones. The speedy outfielder was as exciting a player as has ever worn the Cyclones uniform, hitting over .300, setting a club record with 30 stolen bases, and playing spectacular defense in KeySpan Park's spacious center field.

This season, for the Mets, Pagan was hitting .275 (25-for-91) in 31 games, with 12 runs, seven doubles, one triple, and 13 RBI.