News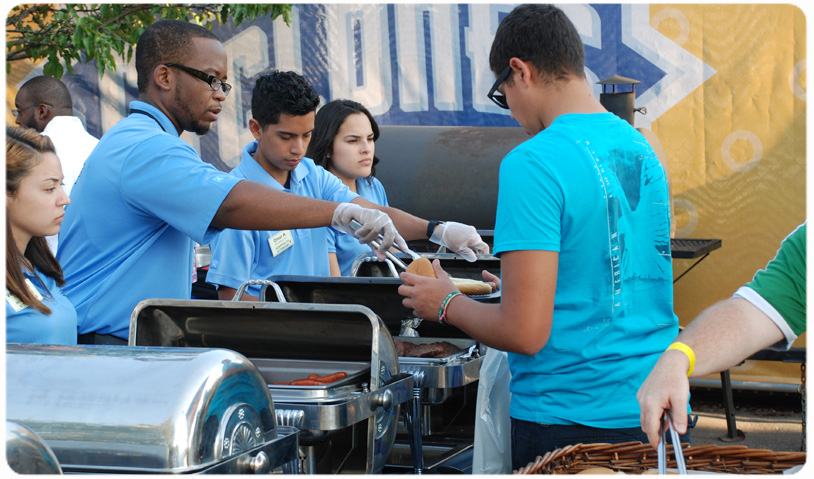 New for the 2012 season, the Brooklyn Cyclones are excited to introduce the all-new Friday Night Feast-ival. This mouth-watering food option is available for EVERY Friday home game, plus Monday, July 2nd and Wednesday, July 4th.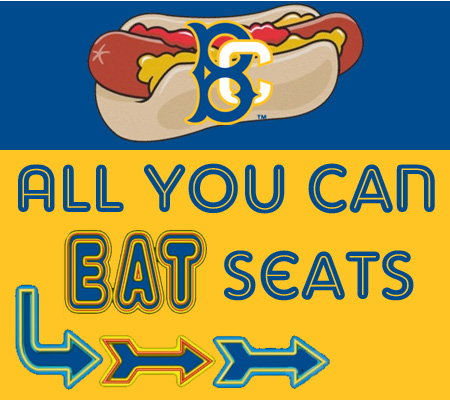 For just $18 per person, you will receive a bleacher ticket plus an all-you-can-eat buffet from the time gates open (90 minutes before first pitch) until the seventh inning. The barbeque buffet includes:
Nathan's Hot Dogs

Brooklyn Burgers

Baked Beans

Watermelon

Potato Chips

Popcorn

Ice Cream

Lemonade & Iced Tea

Seat in the TD Bank Wow Zone in the outfield bleachers
In addition soft drinks and bottled water will be made available at a reduced price of $1 until the scheduled game time, or $2 after the first pitch. Cans of domestic beer will also be available for $3 prior to the scheduled start time and $5 after.

Feast-ival tickets will be available on an individual basis when single-game tickets go on sale in the coming weeks, however group tickets are available now. For more information, or to reserve these tickets for your group, call us at 718-37-BKLYN.


GAME DATE
GAME DETAILS
TICKETS
Friday,
June 29th
7:00 PM
Game presented by GEICO
Friday Night Music Series
Five Pillars of Hip Hop
Post-Game Fireworks
Gary Carter Found. Jersey Fundraiser
Group Tickets
on sale Now
Monday,
July 2nd
7:00 PM
Everyone Runs the Bases
Post-Game Fireworks
Military Appreciation Night
Group Tickets
on sale Now
Wednesday,
July 4th
6:00 PM
Game presented by Caesars
Everyone Runs the Bases
Post-Game Fireworks
Group Tickets
on sale Now
Friday,
July 6th
7:00 PM
Post-Game Fireworks
Group Tickets
on sale Now
Friday,
July 20th
7:00 PM



Dillon Gee Bobblehead
Presented by Lutheran Medical Center
First 3,000 Fans
Post-Game Fireworks
FDNY Appreciation Night
Feast-ival Tix
SOLD OUT
Friday,
August 3rd
7:00 PM
Bill Gallo Poster
Post-Game Fireworks
Group Tickets
on sale Now
Friday,
August 10th
7:00 PM



Dri-Fit T-Shirt
presented by Midwood Ambulance
First 3,000 Fans
Post-Game Fireworks
First Responders Night
Feast-ival Tix
SOLD OUT
Friday,
August 31st
7:00 PM
Cyclones Team Photo
Post-Game Fireworks
Group Tickets
on sale Now

*** Friday Night Feast-ival Tickets are limited to 500 people per evening. Feast-ival Tickets are SOLD OUT for 7/20 and 8/10 ***