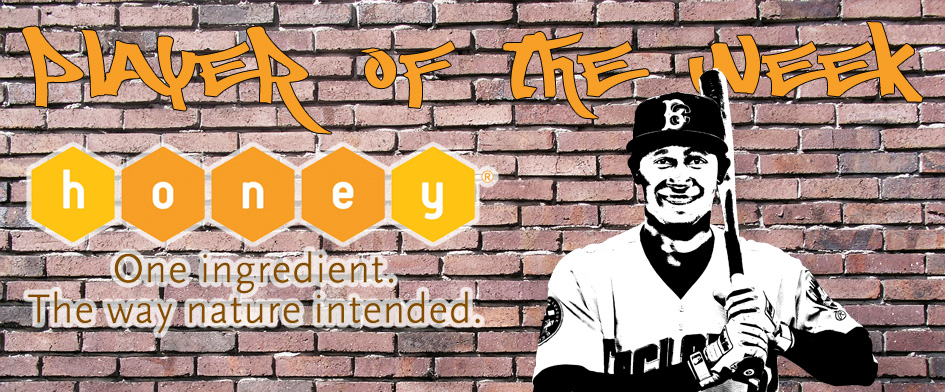 JOHN MORA: NATIONAL HONEY BOARD PLAYER OF THE WEEK
The Cyclones newest outfielder, John Mora had an impressive week that earned him this week's National Honey Board Player of the Week. .
After joining the Cyclones on August 1st Kingsport Mets, it did not take long for the speedy centerfielder to make an impression on the team. Last week, the Cyclones were on a six game road trip, facing Mahoning Valley and Batavia. Mora batted .348 on the road with eight hits, including three extra base hits and an RBI. .
One thing that stands out about the left-handed batter is his quickstep approach at the plate as he attempts to slap the ball to the opposite field. He has led off the for the Brooklyn bats nine out of the ten games he has played so far this season, hitting .375 in the first inning and .357 when he lads off an inning.