Front Office
GREG CONWAY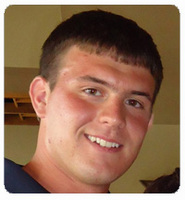 Director of Ticketing
gconway@brooklyncyclones.com
Greg graduated from Concordia College (N.Y.) in 2010 where he graduated with a Business degree with a focus in Sports Management. He also played 4 years of baseball at Concordia.
Greg joined the Cyclones as a Ticket Office intern in May of 2010 and was hired full time in December.
Who was your favorite cartoon character when you were a kid?
I was a sports person since the beginning of time so I didn't want much cartoons. But the few times I did watch cartoons, Otto from Rocket Power was a pretty cool dude.


Who is your favorite baseball player of all time?
Ken Griffey, Jr.


What is your favorite month of the year and why?
November. Iam a fan of the winter months (but the amount of snow this year did get on my nerves a little), it's my birthday, and it's also the month I'm getting married in.


Favorite type of candy?
Reese's Peanut Butter Cups and Skittles.


If you were a superhero, what would your name be, what would be your super power, and what would your catch phrase be?
My superhero name would be GregTheGreat8; My super power would be super strength and to see the future; my catch phrase would be "I am confident, not cocky."


If you could share a pizza with any three people – living or deceased – who would you choose?
Justin Timberlake, Kate Upton, Yogi Berra.


What sporting event do you wish that you could have witnessed first hand?
The New York Jets winning SB III. I am a diehard Jets fan and who knows if I will ever be able to see a Jets Super bowl victory in my lifetime.


If you had to go into the Witness Protection Program, what would you want to change your name to?
Michael Jordan. If that was my new name, I would definitely use it to my advantage!


If you were an inmate on death row, what would your request for a last meal be?
My Mother's homemade sauce. The best in the world!


If you were stuck in the movie "Groundhog Day," what day would you like to relive over and over again?
Winning my High School JV Championship. Being a captain of the team, it showed me that my leadership played an important role in what we accomplished that year. It was such a great feeling to know all the hard work that was put it for months paid off. Holding the trophy up after the game was an incredible feeling.


Pick the one that you think is more likely to be real – Ghosts or Bigfoot?
I think ghosts have more of a possibility of being real then Bigfoot. But will we ever know the "correct" answer?!?


If you could be any fictional character, whom would you choose?
Mickey Mouse. Guy is always in the spotlight, loved by all, and nothing ever seems to make him not smile.


What app on your phone do you use most frequently?
Twitter. I like to stay updated on my news and sports.


Besides the Cyclones what are your favorite sports teams?
New York Jets, New York Yankees, New York Rangers, North Carolina Tar Heels, Notre Dame Fighting Irish.


What is your favorite place in Brooklyn?
MCU Park of course.


What is your favorite ice-cream flavor?
Ice cream isn't for me. I am more of a frozen yogurt kind of guy.


What was your favorite toy when you were a kid?
My baseball bat and glove.


Who was your favorite teacher?
I never was a big school person but I would have to say Mrs. Gately, my kindergarten teacher.


Do you believe that we landed on the moon? Or was it a sound stage in LA?
Conspiracy theories aren't something I usually like to dive into so I am going to go with we did.


What movie always makes you cry?
I am not a big movie buff. And though I didn't cry during this movie (I have never cried during a movie,) as a baseball fan/player/coach, Sandlot has to move you a little bit.