BRYAN WYNNE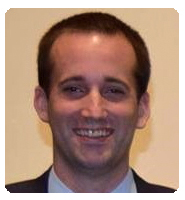 Account Executive
[email protected]
PH: 718-382-2679
Bryan began his sports career as a student worker in the Athletic Department at St. John's University. Within the Athletic Department, he contributed a great amount of time to the SJU-TV Network and the Marketing Department throughout his Sophomore and Junior year. Bryan went on to secure a Promotions Internship with the Brooklyn Cyclones for the 2013 season. Following his graduation from St. John's in 2014, Bryan accepted a Group/Corporate Sales Executive position with Aviator Sports & Events Center. After his time in the Recreation industry, Bryan moved on to the New York Cosmos soccer team to be an Account Executive for the 2016 season. In February 2017, he rejoined the Cyclones as an Account Executive.
Who is your favorite cartoon character?
Carl Wheezer from the adventures of Jimmy Neutron: Boy Genius because he looks like Chris Christie.
Do you like your handwriting?
Yes, but no one else does.
Besides the Cyclones what are your favorite sports teams?
The New York Mets, St. John's basketball, Notre Dame Football, New York Islanders, New York Jets, New York Knicks.
Who is your favorite baseball player of all time?
Roger Maris because I truly enjoyed the movie 61*.
What is your favorite month of the year and why?
February because it's my birthday, as a kid you always have off from school so I usually went on a tropical vacation, college basketball season is coming down to the nitty-gritty, and baseball spring training starts with that smell of spring in the air.
Name a place you would like to visit and why?
Cameron Indoor for a Duke vs. North Carolina basketball game and the College Baseball World Series in Omaha, Nebraska.
What sporting event do you wish that you could have witnessed first hand?
1985 NCAA basketball Final 4. St. John's and Georgetown were 2 of the best basketball teams that year but Villanova was able to pull off the upset in the end.
Besides MCU Park, what is the best sporting venue you have ever visited?
I have seen 14 current MLB stadiums, 3 current NBA-NHL arenas, and 4 current football stadiums. My favorite must be the Baltimore Orioles' Camden Yards because nothing beats baseball! But Notre Dame Football Stadium, Penn State's Beaver Stadium, and West Point's Michie Stadium were very cool too.
If you were a baseball player, what would your walkup song be?
It's Five O'Clock somewhere by Alan Jackson and Jimmy Buffett.
What is the best concert you have ever attended?
Zac Brown Band at Bethel Woods.
If you couldn't work in baseball, what would you do?
I have a lot of family and friends who are in the military plus I even do some deer hunting every Thanksgiving upstate. So if I couldn't work in sports I would be interested in joining the military, possibly even be a Marine Sniper.
What is your favorite ice-cream flavor?
Rocky Road.
What movie makes you cry?

Ladder 49, I have a serious soft spot for fire fighter and Military movies. Waterworks city!
If you won the lottery, what would you buy and would you still work?
My first 2 purchases would be a round of golf at Augusta National Gold Club and a big red Dodge pickup truck. I would certainly still work, I would be a volunteer fire fighter, and maybe a seasonal captain on the Fire Island Ferries out on Long Island. In addition, I am very interested in the stock market so I would "TRY" to invest in some stocks but probably end up never seeing my money again.
If you could be any fictional character, whom would you choose?
Ben Wrightman from the movie "Fever Pitch." He taught middle school math, loved baseball, saw every Red Sox game, and ended up marrying the gorgeous Lindsey Meeks played by Drew Barrymore.