MORDECHAI TWERSKY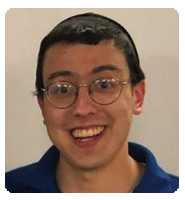 Account Executive
[email protected]
PH: 718-382-2623
Mordechai graduated from Lander College for Men in May 2018 with a B.S in Marketing/Management (the diploma will arrive in the mail, any day now).
Mordechai was hired as an intern for the 2018 Season and was hired as a full-time Account Executive in January of 2019. Born and raised in Flushing, Queens, Mordechai enjoys (or tries to) watching his favorite sports teams (Mets, Jets and Knicks) and complaining about the weather.
Mordechai's hobbies include sleeping, napping, and wrestling bears in forest park.