Strides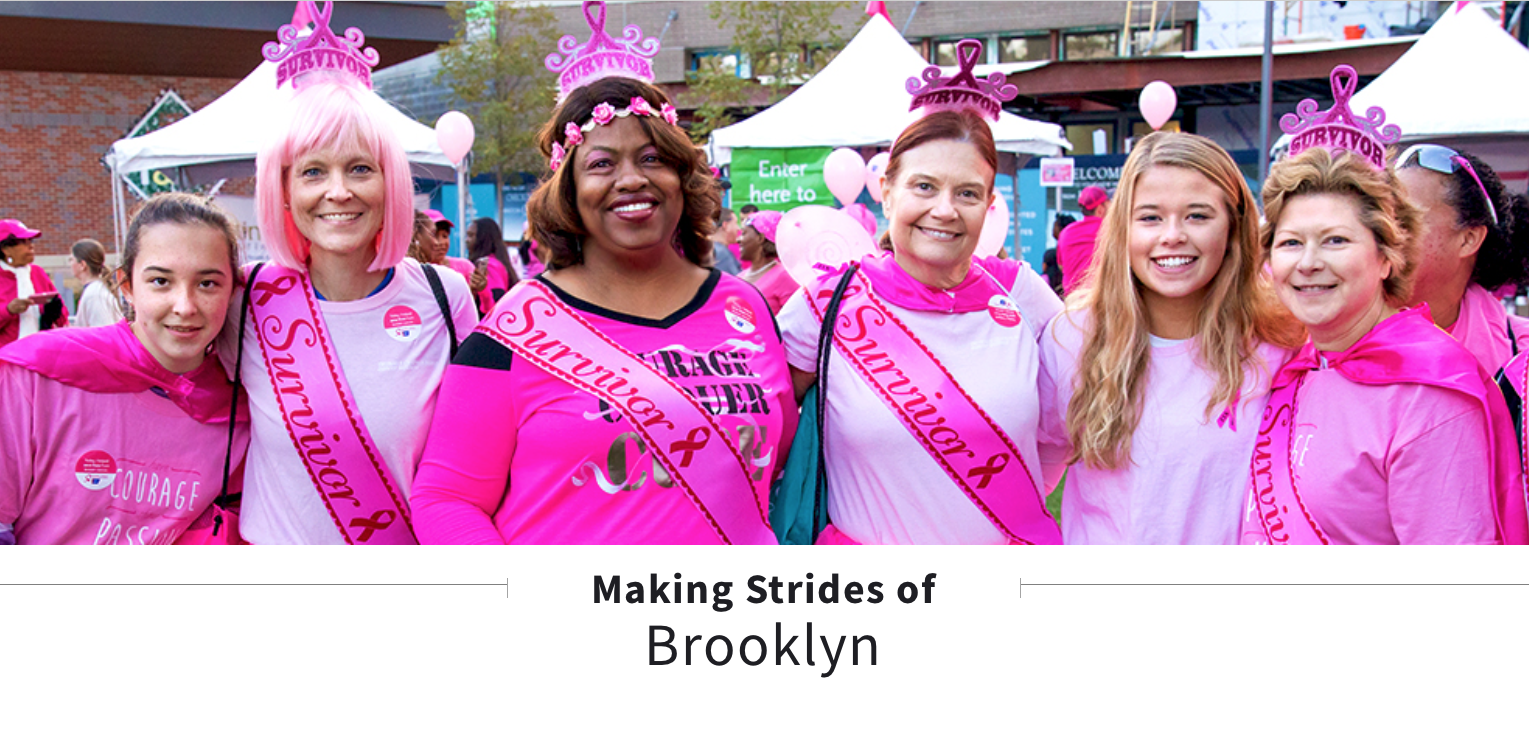 Like for so many others, breast cancer is a very personal cause for many of us here at the Brooklyn Cyclones. Each season, we are proud to partner with the American Cancer Society and this year was no different.
To join the Cyclones team at the Making Strides Walk, sign up today by CLICKING HERE
Why We Support the American Cancer Society: Every day, the American Cancer Society helps people take steps to reduce their risk of breast cancer or find it early when it is easiest to treat. They provide free information and services when and where people need it troughout their journey to get well. They are investing in innovative research to find, present and treat breast cancer.
We have signed up to walk and fundraise for the Making Strides Against Breast Cancer event. We hope you will consider joining our team and/or making a donation in support of our efforts.
Together, we can make a difference.
Countdown over!
On Sunday, October 20th, the American Cancer Society will bring their Making Strides Against Breast Cancer walk to the Coney Island Boardwalk. To sign up -- CLICK HERE