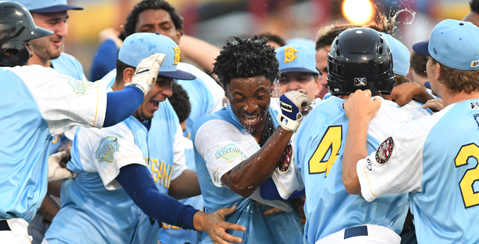 BROOKLYN, NY (September 3, 2018) – L.A. Woodard walked with the bases loaded in the 10th inning, giving the Brooklyn Cyclones, the Short Season, Class A affiliate of the New York Mets, a 5-4 walk off victory against the Staten Island Yankees Monday afternoon in the season finale at MCU Park. With an Auburn victory earlier at Batavia, the Cyclones have been eliminated from postseason contention.
For the full box score, click here.
W: Colon (4-4)
L: Mundell (4-3)
BIG MOMENTS
KEY CYCLONES CONTRIBUTORS
Ross Adolph:

3-4, 2B, 3B, RBI, BB, R

Angel Manzanarez:

1-4, 2B, RBI, R

Anthony Swarzak:

1 IP, 0 H, 0 ER, 2 K

Dylan Tice:

2-3
NEWS & NOTES
|
Back to index...