News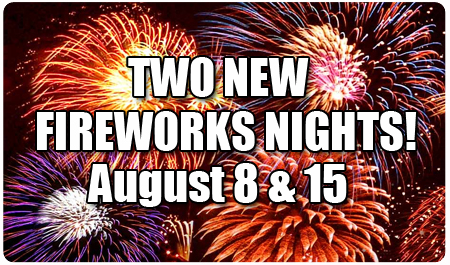 Fireworks Nights are always among the most popular Cyclones games of the summer. Two new Fireworks Nights have just been added on August 8th and 15th, meaning that every Friday and Saturday night game in July and August will be followed by fireworks!

Saturday shows -- like the ones on August 8th and 15th -- are even more special, because they take place inside the ballpark, right from the centerfield warning track! Fans are directly underneath the stunning shows that light up the night sky over Coney Island!

Don't miss out on any of the remaining seven fireworks shows at KeySpan Park! Click on a date below to get your tickets now!