News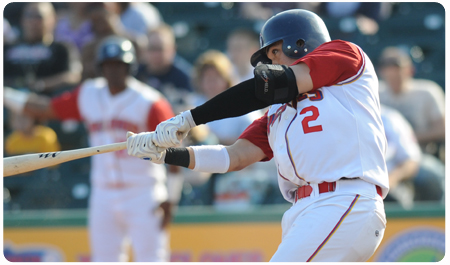 Box Score

The Brooklyn Cyclones (12-2) won their sixth straight game in dramatic fashion to stay undefeated at home with a rally in the ninth inning to defeat the Tri-City Valley Cats (5-7) in front of 8,428 fans.

The Cyclones scored twice in the bottom of the ninth, and won the game on pinch-hitter Nick Santomauro's moon shot off the left field wall, scoring 3B Nick Giarraputo from third base with a walk-off single in the ninth inning.

Starter RHP Wes Wrenn pitched 4.0 strong innings, allowing one run on two hits, and struck out six, including four batters (thanks to a dropped third strike) in the second inning). LHP Darin Gorski relieved Wrenn in the fifth inning and pitched 4.0 innings, allowing one run on three hits and had three strikeouts. LHP Lance Hoge pitched a scoreless ninth inning without surrendering a hit. Hoge would go on to earn his first win of the season.

The Cyclones first run came from a brilliant baserunning play by DH Ralph Henriquez. He allowed himself to be caught in a rundown in order to allow Giarraputo to score.

With Brooklyn down 2-1, 2B James Ewing led off the ninth inning with a double on the first pitch he saw. After being bunted to third by 1B Sam Honeck, Ewing later scored on a single by Henriquez (pictured, by George Napolitano) to tie the game. RF Luis Rivera was then intentionally walked to load the bases which set the stage for Nick Santomauro's pinch hit walk-off single.

The Cyclones travel to Tr-City for a three-game series, before returning to Brooklyn on Tuesday, July 7th to take on the Aberdeen IronBirds. That night is Jewish Heritage Night at the ballpark, with an on-field hora before the game, a knish-eating contest and themed entertainment throughout the night. In addition, the first 2,500 fans will receive Cyclones Playing Cards, presented by Harrah's.
Click here to get your tickets, or call 718-507-TIXX