News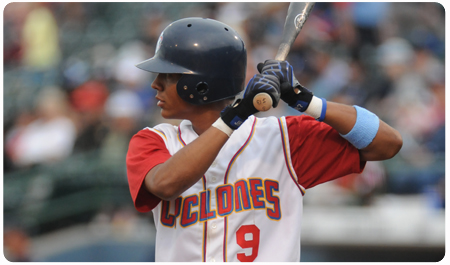 The Brooklyn Cyclones (6-2) had their win streak snapped at four games, thanks to a 4-2 loss to the Aberdeen IronBirds (4-4) on Saturday.

LHP Angel Cuan was tagged with the loss, after surrendering four runs (three earned) in the third inning. The loss was Cuan's second of the year -- and the Cyclones' second this season.

Matt Gaski, Matt Bouchard, Ralph Henriquez and Luis Rivera each notched hits for Brooklyn, and Rivera added an RBI, but the Cyclones could not muster a comeback. The team responded with two runs in the top of the fourth inning, but the score remained 4-2 for the rest of the game.

The Cyclones return home on Sunday, with New York Mets pitcher Oliver Perez making a rehab start for Brooklyn. The 5pm game against the Hudson Valley Renegades will also feature American Girl giveaways and it will be Girl Scout Night at the ballpark. In addition, the first 2,500 fans in attendance will receive Logo Baseballs, courtesy of Astella Pharma US, Inc. in partnership with Donate Life.
Click here to get your tickets, or call 718-507-TIXX