News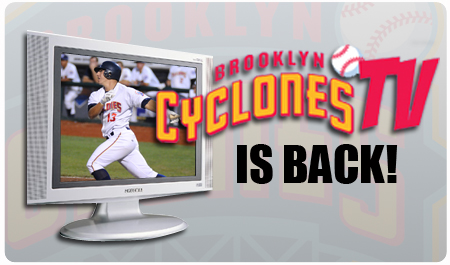 Brooklyn Cyclones TV is a customized media player that delivers the best Cyclones video content right to your desktop.

BCTV features highlight packages, skits, sketches, parodies, music videos, interviews, and behind-the-scenes action that you won't find anywhere else. It's completely FREE and can be viewed anytime by simply clicking on the BCTV tab at the left of your screen, or by clicking here.

There's new content almost every day, so stay tuned to BCTV all summer long for the best in Brooklyn Cyclones video entertainment!