News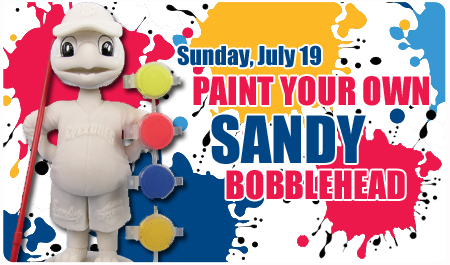 On Sunday, July 19th, the first 1,500 kids (14 and under) in attendance for the Cyclones' 5pm game against the Auburn Doubledays will receive a free Paint-Your-Own-Sandy Bobblehead, complete with an unpainted version of brooklyn's favorite bird, a paint kit, and a paintbrush.

Kids can try to paint the bobblehead to look exactly like the famous mascot...or give him an entirely new look altogether.

Cyclones tickets -- starting at just eight dollars -- are on sale now.