News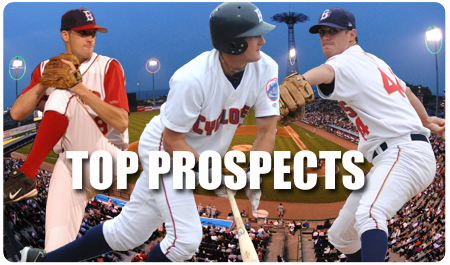 Each year, Baseball America ranks the Top 10 Prospects in each major league organization, based on projections of a player's long-term worth after discussions with scouting and player-development personnel.

The 2009 list features seven former Cyclones on the New York Mets Top 10 list, including four rising stars who played for Brooklyn in 2008.

SS Wilmer Flores is the highest-ranked former Cyclone, placing at #2 on the list. The 18-year-old Flores played for Brooklyn in 2008, along with RHP Brad Holt (#4), RHP Jenrry Mejia (#7), and SS Reese Havens (#8).

RHP Bobby Parnell (#5) and 1B/OF Nick Evans (#9) both played for the Cyclones in 2005, and RHP Eddie Kunz (#10) wore a Brooklyn uniform in 2007.