News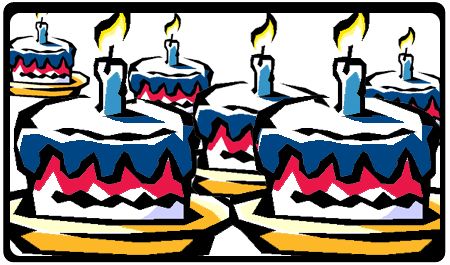 Looking for a unique way to celebrate a birthday? Now you can blow out the candles while surrounded by baseball -- even during the offseason -- with a Brooklyn Cyclones Birthday Party Pack.

Housed in the Brooklyn Baseball Gallery, alongside some of the borough's most legendary names, your party will be one that no one in attendance ever forgets, thanks to the unique environment and exciting atmosphere of Brooklyn's home field.

When you celebrate your birthday at the ballpark, you'll get pizza, drinks, Cyclones gifts, entertainment provided by King Henry & Friends, an inflatable Speed Pitch game, access to the gallery's historical artifacts, and much, much more!

Cyclones Birthday Package:
Pizza
Soft drinks
Entertainment provided by King Henry & Friends
Speed Pitch, contests, and prizes
Cyclones souvenir for each guest
Price: $500
(Includes 20 guests. Add $15 per additional child)
Upgrade your party package:
Birthday jersey with name and number: $75 each
Sandy & Pee Wee coloring shirts: $15 each
Cyclones ticket vouchers: $7 per ticket

For more information, download our PDF brochure, or call 718-37-BKLYN today!