News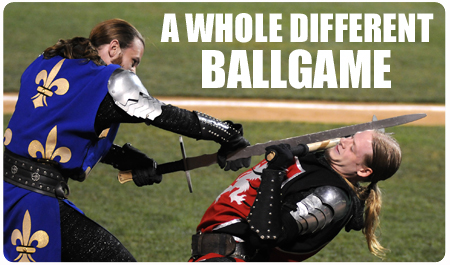 When you bring your family to see a minor league game, you can expect to see great baseball, top prospects, and future stars.

And when you bring your family to a Cyclones game, you can expect, well, the unexpected!

While each Cyclones game does feature top prospects and All-Star talent, the Brooklyn baseball experience is about so much more. There are clowns, superheroes, knights on horseback, leprechauns, dragons, hamburger-eating contests, kids running on the field, kings, magicians, bobbleheads, fireworks, roaring motorcyclones, stilt walkers, fire breathers, sword swallowers, hypnotists, pirates, celebrities, giant seagulls, jugglers, dogs, tarp slides, human bowling balls, dunk tanks, inflatible games & contests, dancing groundskeepers, swordfights, racing hot dogs, sing-a-longs, and just about anything else you can imagine. You truly never know what you'll see next at KeySpan Park.

The Promotional Schedule -- filled with the entertainment that makes each Cyclones game so unique -- changes every year, meaning that there's even more craziness in store for 2009, and beyond!

Stay tuned to brooklyncyclones.com throughout the off-season for announcements and updates on what Brooklyn's favorite team has up its sleeve next!