News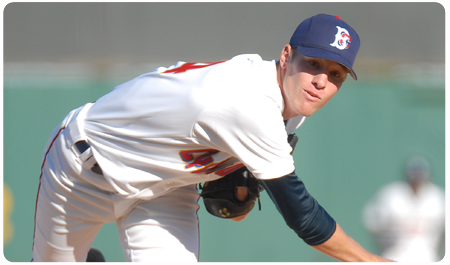 Brooklyn beat Staten Island on Wednesday night for the second game in a row, winning by a score of 9-4. The Cyclones improved to 2-0 on the young season, and are tied with the Aberdeen IronBirds for first place in the McNamara Division.

Brooklyn jumped out to an early lead in the first inning in the exact same manner they did the night before -- an RBI double by 3B Zach Lutz to score CF Kirk Nieuwenhuis. Staten Island tied the game in the bottom half of the first, and the score stayed knotted until a wild third inning, when Brooklyn plated five runs on three singles, two walks, two hit batsmen, and a sacrifice fly. The Cyclones also added three insurance runs in the ninth inning for good measure.

Lutz belted two RBI doubles in the game, and Nieuwenhuis singled twice, stole two bases, and scored three times. 1B Jefferies Tatford and DH Eric Campbell also notched two hits for Brooklyn. RF Will Vogl singled with the bases loaded in the ninth to drive in two runs.

Cyclones starter Tim Stronach (1-0) allowed just one unearned run in five innings of work to pick up his first win of the year. Stronach surrendered four hits and one walk while striking out four. Junior Guerra was touched for two runs in a third of an inning, before Roy Merritt relived him with 1.2 scoreles frames. Montero Cruz closed out the Yankees in the final two innings to earn the save.

The Cyclones return home on Thursday at 7pm to wrap up their series with the Yankees. On Thursday, the first 2,500 fans will receive a KeySpan Park Front Gate replica, presented by KeySpan. In addition, Hall of Famer Mike Schmidt will be at the ballpark, and will throw out the game's ceremonial first pitch.

Tickets are still available by clicking here or calling 718-507-TIXX.