News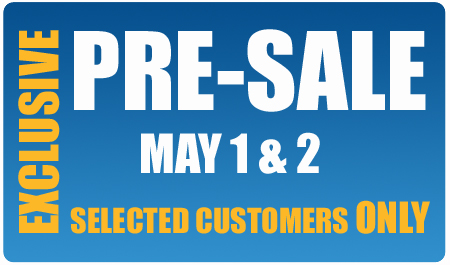 Cyclones tickets go on sale on May 4th, but selected customers can get extra seats even earlier, thanks to an exclusive Pre-Sale this Thursday and Friday.

Do you have more friends that want to come to Opening Day than you have seats in your plan? Do you want to bring a larger group, and secure the best seats for the best games?

Cyclones and Mets ticket plan holders, sponsors, and booked Cyclones 2008 group leaders can access the exclusive Pre-Sale by using the code included in a recent mailing or email to order online or by phone and get Cyclones tickets before they're available to the general public.
Simply click here for access. Online sales will be available from 9:00 a.m. on Thursday, May 1 through 11:00 p.m. on Friday, May 2. Non-refundable per-ticket fees will apply.
PURCHASE BY PHONE AT (718) 507-TIXX
Call (718) 507-TIXX from 9:00 a.m. to 5:30 p.m. beginning Thursday, May 1 through Friday, May 2. Per-ticket fees will be waived if you purchase by phone.