News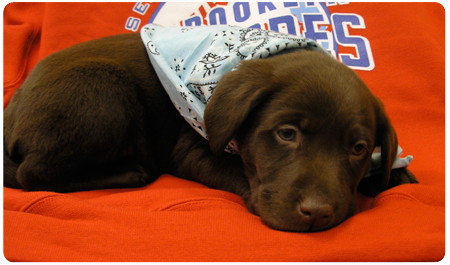 Brooklyn's romance with baseball is more than just "puppy love." But now the borough has a puppy
to
love, too! Meet the newest addition to the Brooklyn baseball family -- Maverick, the Cyclones' Wonder Dog!
Maverick just arrived last night (he's six weeks old), and he'll grow up with the Cyclones. Mav will be around the office, and will be a fixture at Cyclones games. There's a pretty good chance you will even see him participating in some of the nightly unexpected craziness around the ballpark!
So get to know the newest (and definitely cutest) Cyclone, and stay up to date as he grows into those big paws of his.