News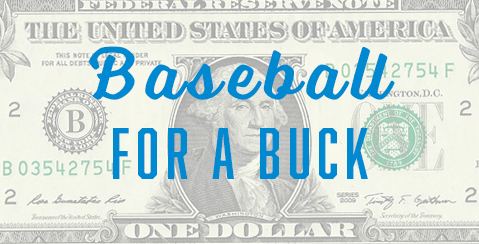 In honor of National Dollar Day – yeah that's a real thing, don't believe us? CLICK HERE. It's the anniversary of the day when the Continental Congress established a monetary system is 1786. To celebrate, the Cyclones are bringing back Baseball for a Buck. For a limited time, you can purchase Bleacher Seats for Monday, August 26th and tickets are just $1. Offer is valid for a limited time and only 500 tickets will be sold. Offer is valid online only and the $1 price does not include ticket fees.

The Cyclones will take on the Vermont Lake Monsters on Monday, August 26th at 7:00 PM. To purchase tickets CLICK HERE use coupon code DOLLAR and you'll see an option to purchase $1 bleacher tickets pop up below the coupon code.
Those who purchase Baseball for a Buck will not receive the Kids Eat Free Voucher upon entry however. That will remain an option exclusively for Field Box and Box Seat Holders.