News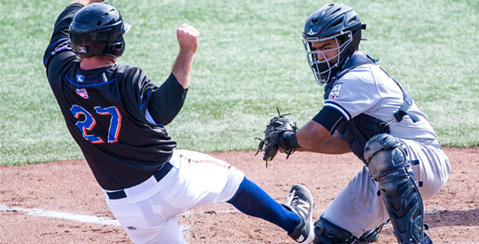 With just a month left in the regular season, the Cyclones find themselves right in the middle of a pennant race and we want you to be here and help provide that uniquely Brooklyn home field advantage. That's why we are offering special discount offers, free food and more. See what's available that might work for you (these offers are valid online only - not available in person or over the phone):
Teacher Appreciation Night - Field Box Ticket & $10 Food / Drink Voucher for $17

It pains us to say it, but the new school year will be here before you know it. So we thought we'd give all the teachers out there one more taste of summer before it's back to work. This offer gives you a field box ticket and a $10 food / drink credit for just $17. The offer is valid for August 25th -- CLICK HERE
Saturday, August 31st - $10 Field Box Tickets

The Cyclones and Yankees open up the final series of the year on Saturday, August 31st at 6:00 PM. The first 2,000 fans in attendance will receive a Polar Bear Pete Alonso bobblehead PLUS it's Parks & Rec Night featuring an appearance from Jay Jackson ("Perd Haply") from the hit sitcom as we turn Coney Island into Pawnee. There's also Post-Game Fireworks. And now, you can get all of this for just $10 when you CLICK HERE
These offers are valid for new ticket purchase only.
Offers can not be comined with additional promo (t-shirt / bobblehead) packages.