News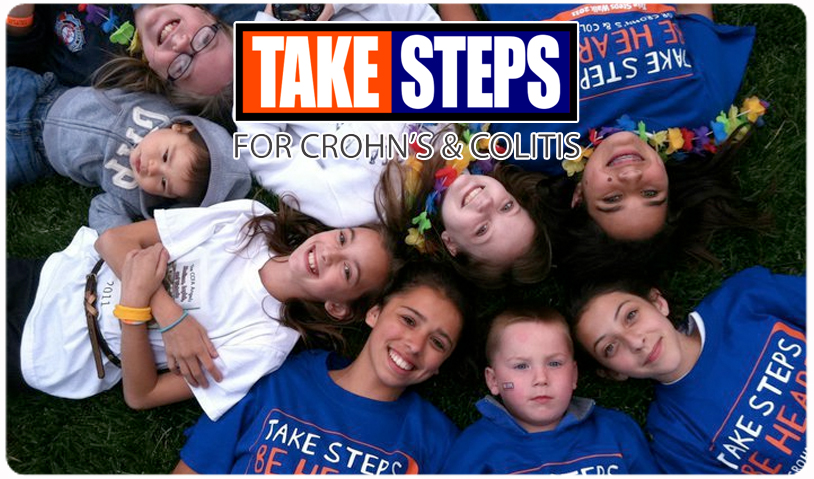 BROOKYLN/STATEN ISLAND TAKE STEPS WALK
SUNDAY OCTOBER 14TH, 2012
12:30PM FESTIVAL -- 2PM WALK
FOR COMPLETE INFO VISIT CLICK HERE

The Walk program is truly one of the Crohn's & Colitis Foundation's (CCFA) most remarkable events. Locally, there is a walk held in NYC and in Brooklyn. In 2011 those two walks brought together over 900 participants and raised over $246,000 for crucial research, education and support programs of the CCFA. This year is already reaching new heights and bringing together patients, families, and friends . The NYC Walk in May raised $267,000 and Brooklyn is set to raise over $60,000 this fall. We are looking for individuals, businesses and organizations to help us reach this goal!

Registering and Fundraising
There is no registration fee and every participant gets their own unique URL to a personal fundraising page. I, as the Walk Manager, work with each participant to edit their pages, craft and send emails, Facebook posts, Tweets, and even host their own fundraising events! Participants and teams set their own fundraising goals and I work closely with individual walkers and team captains to help them reach and surpass that goal!

Sponsorship
Community businesses have an opportunity to increase their local footprint by partnering with us in various ways. Sponsorship packages start as low as $1,500 and bring exposure not only to everyone on Walk Day in a grassroots setting, but also online and through our direct mail. Additionally, businesses and organizations can sign-up to be ICON partners to sell $1 paper ICONs at functions, in the office, and/or at the point of purchase in business. These ICONs are then displayed proudly with the name of the CCFA supporter who donated!

Volunteering
There are tons of great volunteer opportunities for people of all ages, shapes, and sizes to get involved with. Leading up to Walk Day, we look for street teams of 2-5 people to go out with a bag of flyers and brochure stands to find local businesses to place in their window. Also, the street team can sign-up to "work" a local free event such as a movie night in the park, a flea market, an outdoor concert to hand out flyers and walk around in the Walk T-Shirts spreading awareness of the event.

Day-of volunteers can sign-up to do a variety of tasks from handing out food, running kid's games, serving as a route guide during the walk, be a greeter, or even be a finish line cheerleader! We work with each individual to find the task best fit for them!

Walk Day Details
The Brooklyn Walk is set for Sunday, October 14th, 2012 in Bartel Lot at Prospect Park. The main focus of the event is the festival leading up to the Walk which is from 12:30-2PM. During this time, participants check-in and immerse themselves in a welcoming community group of participants from within the IBD family. Everyone is welcome to enjoy food, games, activities, and education & support resources as well as meet some GI professionals from around the area. This is a great time to meet new people, teams, and just celebrate your fundraising accomplishments. The Walk begins at 2PM and is a little over 2 miles within the park. The walk starts and ends in Bartel Lot. Dogs and strollers are welcome.