News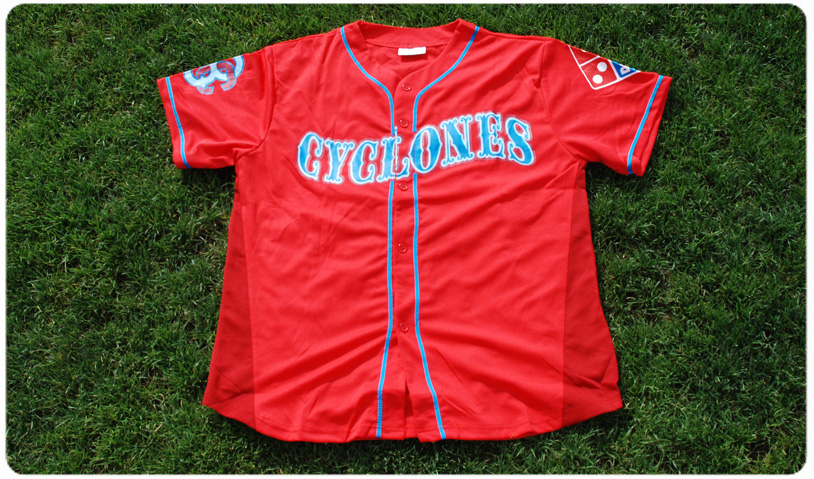 Come out to MCU Park as the Cyclones make a run for the playoffs!

August 30th will be the last Jersday Thursday of the year. The Cyclones will face the Hudson Valley Renegades at 7:00 PM. The first 3,000 fans in attendance will receive a red Cyclones jersey courtesy of Domino's Pizza.

On Friday, August 31st, the rival Staten Island Yankees will travel to MCU Park for a 7:00 PM start. Fans will receive a Cyclones team photo at the entrance gate, and can later enjoy a show of postgame fireworks.

August 31st is Brooklyn Nets Night. Fans are invited to visit the Brooklyn Nets mobile unit, which will be parked outside the stadium. There they can shoot baskets and virtually see the view from the seats in different sections at the new arena. Giveaways will include:
3 pairs of tickets to a 2012-13 Brooklyn Nets game
1 pair of tickets to the Kellogg's Tour of Gynastics Champions on November 18th (featuring Gabby Douglas, McKayla Maroney, Jordyn Wieber, Kyla Ross, and Nastia Liukin)
1 pair of tickets to the Barclays Center Classic on November 9 (featuring the University of Kentucky and the University of Maryland men's basketball teams)
1 pair of tickets to the Harlem Globetrotters on October 7
2 Nets gift packs (including Nets merchandise)
1 pair of tickets to Open Practice (will take place at LIU in mid-October)
The Friday Night Music Series will also wrap up on August 31st with the pop/rock band Holiday and the Tom Finn jazz trio. Holiday is a two-piece act of twin brothers Nick and Steve, who describe their sound as "passionate music in an exclusive relationship with poetry." Finn, an alto saxophonist from Old Chatham, NY, has performed at such city venues as Carnegie Hall, Jazz at Lincoln Center, Symphony Space, The Village Vanguard, and The Blue Note.
The Friday Night Feast-ival will be available on August 31st as well. This mouth-watering food option includes a barbeque buffet of Nathan's hot dogs, Brooklyn Burgers, baked beans, watermelon, potato chips, popcorn, ice cream, lemonade, and iced tea. For just $18 per person, fans will receive a seat in the TD Bank Wow Zone in the outfield bleachers, plus an all-you-can-eat buffet from the time gates open (90 minutes before first pitch) until the seventh inning.
In addition soft drinks and bottled water will be made available at a reduced price of $1 until the scheduled game time – or $2 after the first pitch. Cans of domestic beer will also be available for $3 prior to the scheduled start time and $5 after the game begins. Feast-ival tickets are available by calling the ticket office or by visiting BrooklynCyclones.com.
On Sunday, September 2nd, Brooklyn will host Staten Island one last time as the Cyclones face their final matchup against the Yankees. First pitch is scheduled for 5:00 PM. September 2nd will be Sunday Funday Bat Day, where the first 3,000 fans in attendance will receive a light blue bat. Also, pre-game catch will take place on the field from 4 to 4:30 PM., and kids can run the bases after the final out of the game.
Tickets are available by visiting the MCU Box Office, calling 718-507-TIXX, or
CLICKING HERE
.