News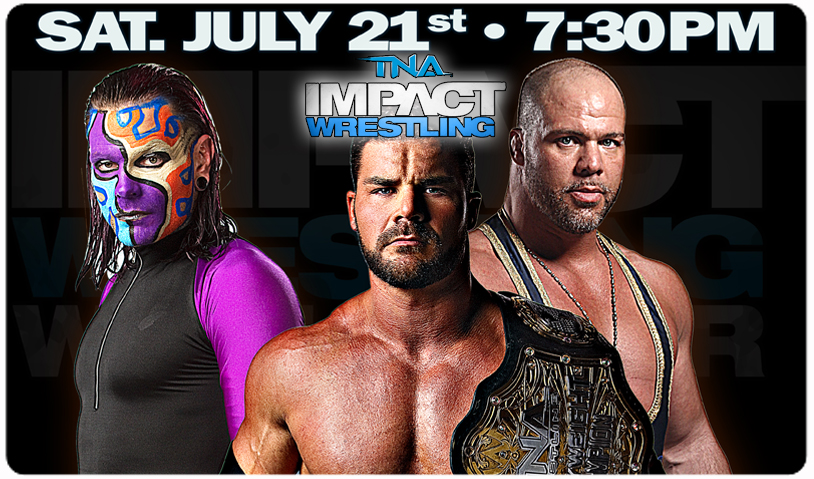 The Superstars of TNA Impact Wrestling as seen on Spike (Thursday 8 p.m. ET) are invading Brooklyn, NY. TNA Impact Wrestling's BaseBrawl will hit MCU Park on Coney Island, Saturday, July 21 starting at 7:30 p.m. for an unforgettable night of action. Fans of all ages are sure to hit a Grand Slam with TNA Impact Wrestling's BaseBrawl.
TNA Impact Wrestling's BaseBrawl is a family-oriented wrestling event complete with your favorite TNA Superstars and all the hot summer action you can handle.
The TNA Impact Wrestling's World Tour is an interactive experience that sends its craziest fans
BACKSTAGE
to meet their favorite Impact Wrestling Superstars.
The loudest Brooklyn fans will be invited backstage for a special Impact Wrestling experience.
Fans that purchase a $75 ticket will receive a special "Meet and Greet" with the Impact Wrestling Superstars at 5:30 pm. (Redeemable with ticket the night of the show).
Follow TNA Impact Wrestling on Twitter (@IMPACTWRESTLING) for all the latest news, surprise "Meet & Greet" locations of various Superstars the day of the show, merchandise discounts and more.
Appearing live and in person:


Sting
"The Icon"
Kurt Angle
Olympic Gold Medalist
Rob Van Dam
"The Whole Show"

Jeff Hardy
"The Charismatic Enigma"
Mr. Anderson
Bobby Roode
Current TNA Heavyweight Champ
A.J. Styles
"The Phenomenal"

AND MORE!!!

Tickets are on sale now by visiting www.brooklyncyclones.com or charge by phone 718-507-TIXX. Tickets will also be available for purchase at the MCU Park box office. For more information, visit www.impactwrestling.com.