News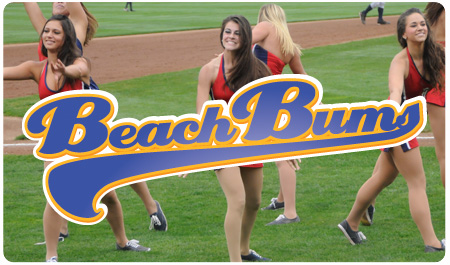 • To Download the Application Form -- CLICK HERE

The Beach Bums are a talented group of dancers that add an element of excitement to MCU Park by performing choreographed routines, interacting with fans, and cheering on the Cyclones at all 38-home games!

Auditions will be held Saturday, April 7th at 9:00 am at MCU Park, 1904 Surf Ave, Brooklyn, NY 11224. You must be 18 years or older - dance experience is a MUST!

Beach Bum Auditions: prepare to learn a dance routine & interview.
Other Roles: We are also searching for energetic Cyclones-Ambassadors with tons of spirit & personality (dancing not necessary) who will interact with fans throughout the game, but won't be responsible for the dance routines.
To audition, print out the application HERE, fill it out, and either send it by standard mail to the MCU Park address above (Attention: Dan Pecoraro), or scan it into your computer and email it to DPecoraro@BrooklynCyclones.com -- (the application must be accompanied by your head shot & resume).

APPLICATION DEADLINE: MARCH 30, 2012

For dance-related questions contact: Allison Sproat - Beach Bum Coach - at Lipglos7@netscape.net or Nicole Maldonado - Beach Bum Captain - at Nicole_Maldo03@yahoo.com.