News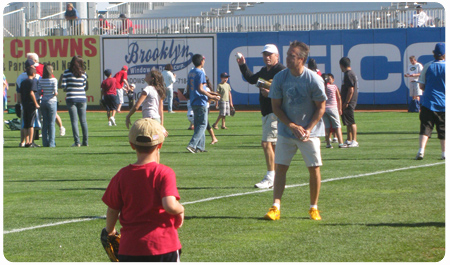 Before every Sunday game, fans are invited onto the outfield at Brooklyn's field of dreams, MCU Park, to have a catch on the same field that the stars of tomorrow play on.

From 4:00 to 4:30 pm fans will be ushered onto the field in five minute intervals. Anyone interested in participating in the Sunday Funday Pre-Game Catch should line up at either Section 19 (left field) or Section 22 (right field) and MUST BRING THEIR OWN GLOVES AND BASEBALLS. A Cyclones representative will escourt groups onto the field on a first-come, first-serve basis.

You must have tickets to Sunday's game to participate in the pre-game catch. MCU Park gates open at 3:30pm on Sunday.