News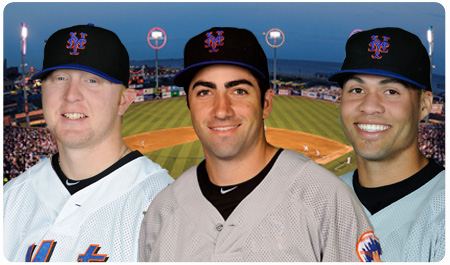 With the 2011 season in full swing for full-season minor league squads, here is a look at how some of your favorite former Cyclones are doing:
Cory Vaughn - Savannah (A) - leads the Sand Gnats and ranks ninth in the SAL with a .344 (45-131) batting average. Also leads the league with a .485 on-base percentage, partially due to a league leading 11 hit by pitches through his first 39 games of the season.
Josh Satin - Binghamton (AA) - Ranks ninth in the Eastern League with a .318 (41-129) batting average. The infielder, who spent the 2008 season with the Cyclones, also ranks third in on-base percentage (.429).
Chris Schwinden - Buffalo (AAA) - Leads the Bisons with three wins in his seven starts. The righthander, who starred with the Cyclones in 2008, ranks second in the International League with a 1.82 ERA, third in opponents batting average (.184)