News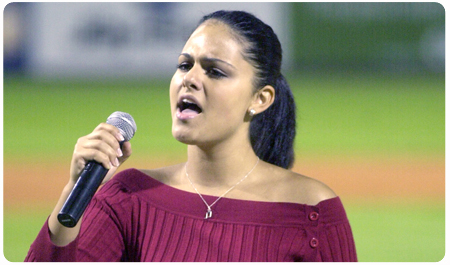 In 2003, Pia Toscano began her singing career by performing the National Anthem prior to a Cyclones game at MCU Park. In 2011, she took her talents to the stage on American Idol and performed for millions from coast-to-coast as a finalist on Season 10 of the show. Now it's YOUR turn to take center stage and perhaps begin your own path to stardom!

On Thursday, May 19th the Brooklyn Cyclones will hold open auditions at King Plaza to find singers for the 2011 season, beginning at 6:00 PM. All those who audition will be expected to perform the Star Spangled Banner (lyrics will be provided if needed). Singers must be a capella, and the anthem can be performed solo, with a chorus or group, or as an instrumental.

For more information contact Kara Mohr with the Cyclones by calling 718-37-BKLYN.