Diamond Dreams Tours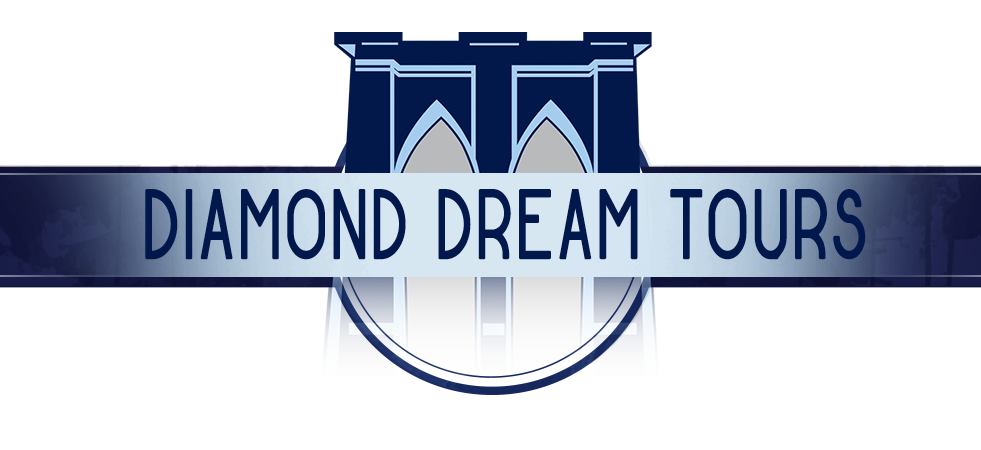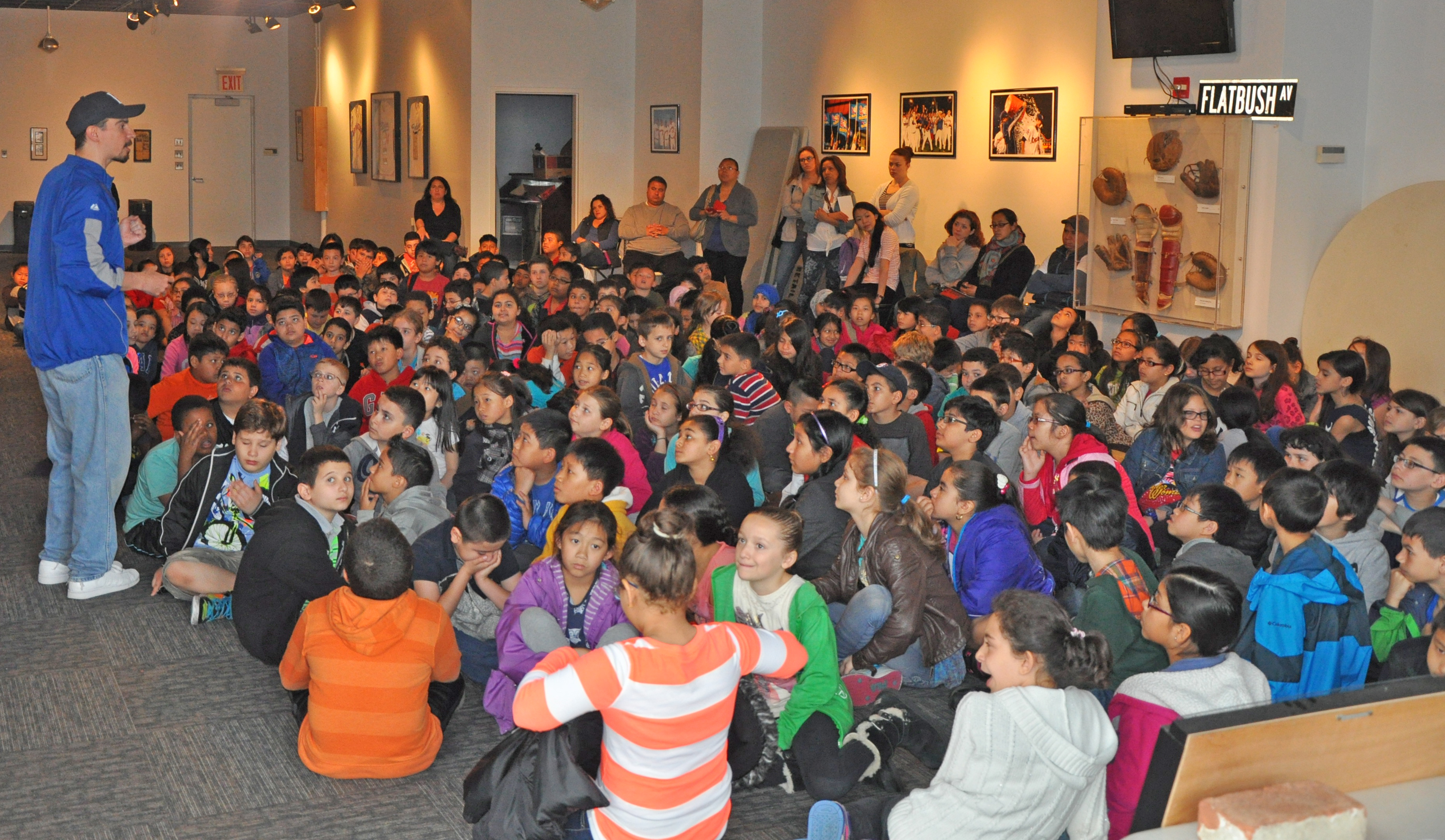 Diamond Dreams is an educational tour program, designed to use baseball as a learning tool and turn the ballpark into an interactive classroom!

This educational stadium tour goes into the locker rooms, onto the field, and behind the scenes to provide students with invaluable lessons in mathematics, history, geography, and life skills. Over 50,000 students have participated in the Diamond Dreams program, creating memories that last a lifetime.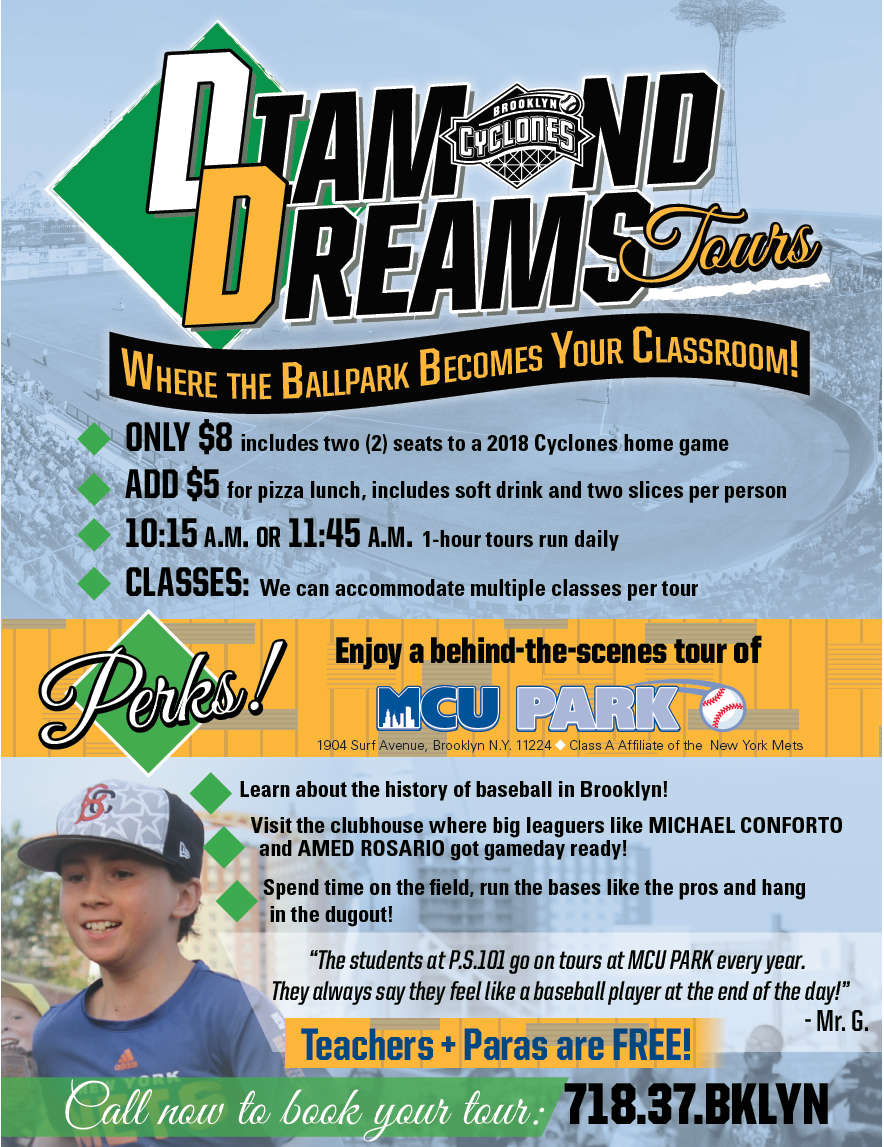 Students visiting the ballpark have a great "out of classroom" experience and will take a behind-the-scenes tour of the home of one of the most popular teams in minor league baseball.
This year, the cost of bringing a class to the ballpark is just $8 per child. The classroom teacher and one chaperone can attend for free. Tours run from October 2017 through June 2018, and space is limited. Tours are given at 10:15 am or 11:45 am, Monday-Friday and last approximately an hour and a half. For just an extra $5 per child, you can receive a pizza lunch that includes a soft drink.
The 2018 tour schedule is available, please contact us at 718-37-BKLYN or FrontDesk@BrooklynCyclones.com to reserve a date!