Beisbol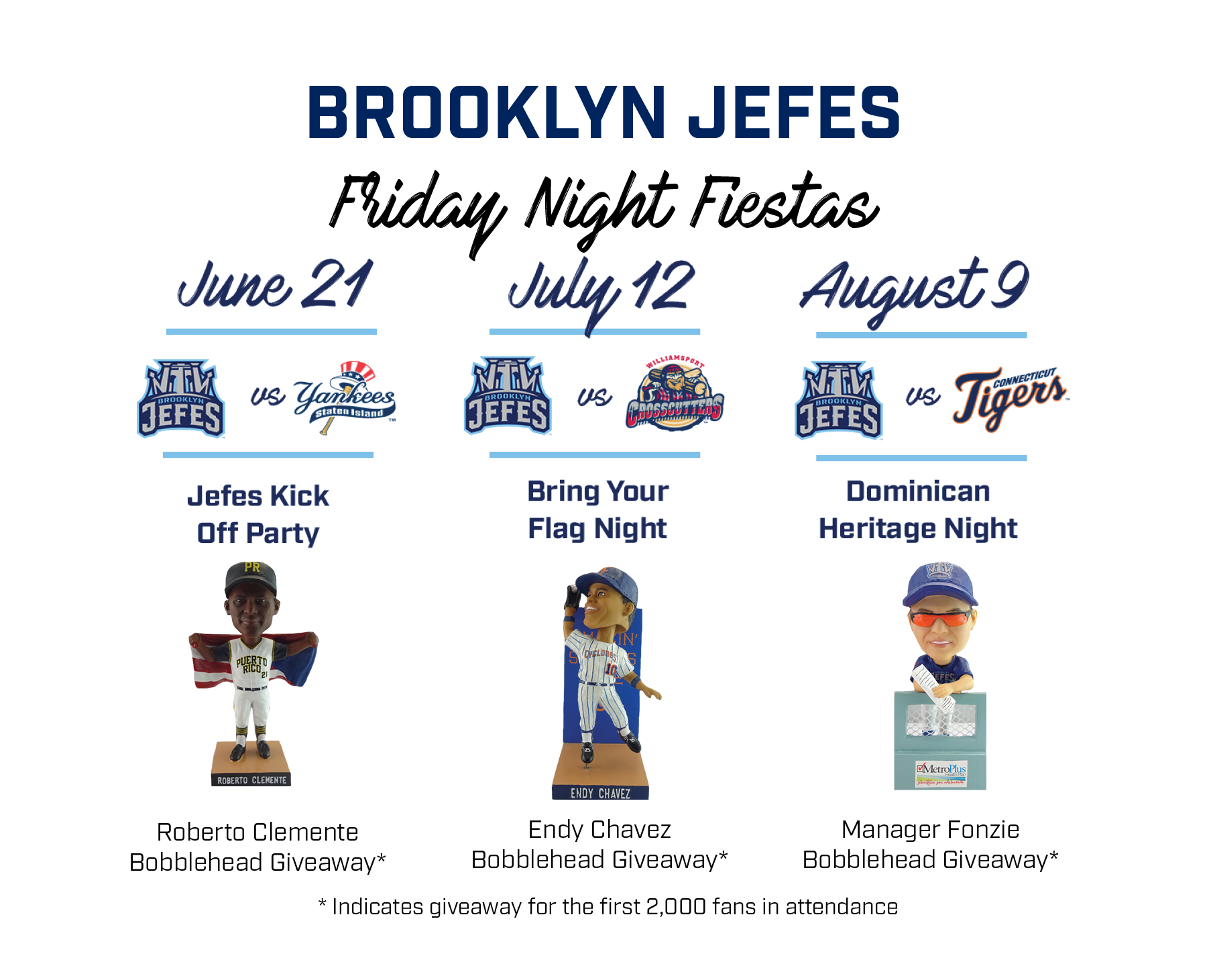 BROOKLYN CYCLONES = BROOKLYN JEFES
Brooklyn is more than a place, it's a mentality: an air of confi¬dence, bordering on cockiness; a feeling of pride and of certainty that the place you call home is unlike anywhere else in the world.

Brooklyn is a physical location, and a state of mind. It's a feeling of superiority: a feeling like you are the best, a feeling that when you walk in the room, you're in charge.

That mentality, and that feeling of invincibility is why the team chose to be known as the "Jefes," or "Bosses," with the borough's greatest monument, the Brooklyn Bridge, prominently featured as the crown jewel of this powerful identity, representing those bosses that call Brooklyn home.

Brooklyn es más que un lugar, es una mentalidad: un aire seguridad en uno mismo, casi llegándole a fanfarrón; un sentimiento de orgullo y una certeza de que el lugar que llamas hogar es diferente a cualquier otro lugar en el mundo.

Brooklyn es una ubicación física y un estado mental. Es una sensación de superioridad: una sensación de que eres el mejor, que cuando entras a una habitación, tú estás a cargo de la situación.

Esa mentalidad y la sensación de invencibilidad es la razón por la que el equipo eligió el nombre de "Jefes" o "Bosses", con el monumento más grande del municipio, el Puente Brooklyn, destacado de forma prominente como la joya principal de esta poderosa identidad, representando a los jefes que llaman a Brooklyn su hogar.

---